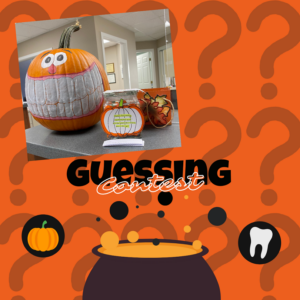 Halloween is quickly approaching, and we could not be more excited to celebrate this year. While we will not be open on Halloween this year, we will all be dressing up this week and wearing fun Halloween masks!
This year we decided to paint our pumpkin for display in the lobby. Stop by the front desk to see his smiling face and to enter our contest. If you guess the number of pumpkins and rotten teeth in our jar, you get a prize!
Have you visited the corn maze yet? If not, we have a great recommendation, Brown's Harvest in Windsor, CT! They have a 5-acre corn maze, hayrides, the freshest and best donuts, and of course all the pumpkins you can pick.
Here at Windsor Progressive Dental Care, we love all the seasonal festivities. Naomi loves to watch Hocus Pocus while she makes her favorite pumpkin pie. Ashley makes this killer pumpkin rigatoni with a cream sauce mixed in with some Sausage and Spinach. And of course, Sara, she loves to make apple pie too.
As a reminder with the holiday season coming up make sure to book well in advance to ensure that you get all of your dental needs taken care of before the year ends. Also, Kristen would like to remind everyone to continue maintaining dental health during this time of year by always brushing and flossing after eating especially when eating candy.
We hope to see you soon at your next appointment and if not have a wonderful Holiday Season and a Happy New Year!